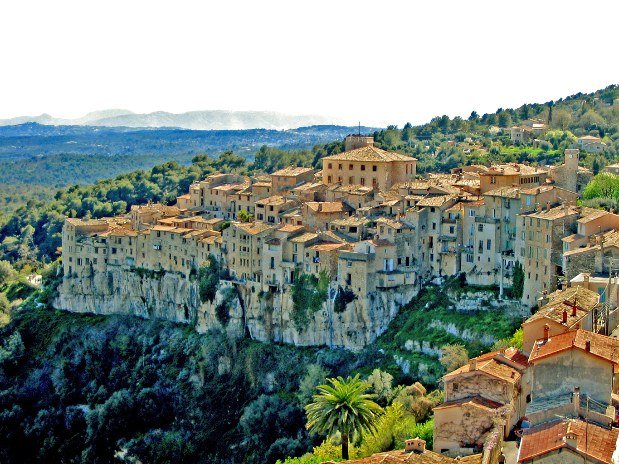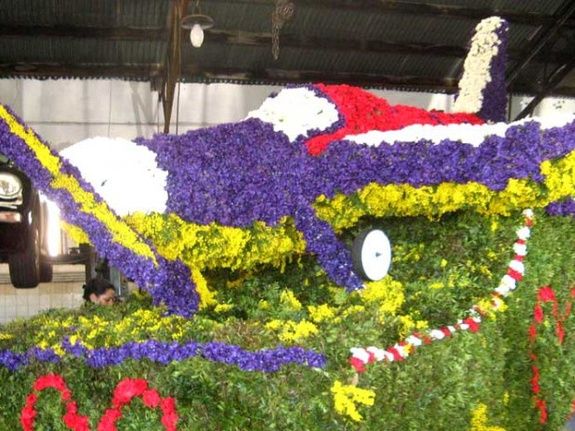 Tourrettes sur Loup
Medieval Village, Art City,Violette Flower,Visitor information center,Museums
A Medieval City
Between sea and mountain, 20 km from Nice and 30 km from cannes, Tourrettes sur Loup is a medieval village perched atop a rocky spur. With ideal climate in all seasons, the village has remained intact and surrounds the 15th century chateau in a half-moon shape.
Highlights: The 15th century Chateau (Hotel de ville) in the heart of the village; the 12th century church of Saint-Grégoire; the frescos in the Saint Jean chapel; the 16th century clock tower and its belfry at the village entrance; the Orientation table that indentifies the panoramic view of the Cote d'Azur.
A City of arts
Some thirty workshops, galleries and boutiques can be found throughout the village. Here you'll find painters, sculptors, weavers, potters, decorators, designers, musicians, composers, writers and poets... all blending passion and tradition into creations of original and unique works that contribute to the artistic lure of Tourrettes.
​Workshops and galleries are open  all year round.
A city of violets
Tourrettes, well known for it's violet cultivation for more than a century, produces the Victoria variety. It has a distinctive colour and a delicate, sweet smelling scent. Since 1952 the village has celebrated the Festival of Violets each year on the first or second weekend in March. This marks the end of the violet season and their harvest when the flowers are sold to the confiseries to be made into jams and jellies, syrup and candy. The leaves are sent to the perfume factories in grasse where they are transformed into the essence of perfume.
Visit of the Violets plantation from November until March. Visit of the "Bastide aux Violettes" - Opening hours: 10am-12pm, 1:30pm-5pm.
Distance :
8 km
Contact :
Tourism Office of de Tourrettes sur Loup
Adress : 2, Place de la Libération - 06140 Tourrettes sur Loup
Tel : +33.(0)4.93.24.18.93
Fax : +33.(0)4.86.52.76.81
E-Mail : tourisme@tourrettessurloup.com
Address:
2 Place de la Libération
06140 TOURRETTES-SUR-LOUP
FRANCE

Your room at the best rate